eBooks, eMagazines, and eAudiobooks
…
Wisconsin's Digital Library, powered by Overdrive, offers ebook, eaudiobook, and emagazine titles that can be borrowed and downloaded to your personal device.  A valid Monarch library card allows you to borrow items and place holds. The Libby app is the easiest way for new users to get started. Libby is available for Android, iOS (iPhone/iPad/iPod touch), and Windows 10...
…
..
Electronic Databases
…
The Archive of Wisconsin Newspapers contains full-text daily and weekly Wisconsin newspapers from 2005 to 90 days ago, plus newspapers from the 1800s and 1900s.
…
…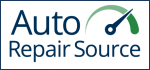 Auto Repair Source Authoritative and up-to-date service and repair information for thousands of domestic and imported vehicles. Includes: service and repair procedures, wiring diagrams, technical service bulletins and recalls, maintenance schedules, specifications, diagnostic codes, labor estimates, parts pricing, and component locations.
…
BadgerLink is a gateway to thousands of online magazines and newspapers. Multiple databases of information are available to Wisconsin residents for free via Badgerlink.net.
…
ConsumerReports.org provides articles on health, public safety, marketplace, economics and judicial & regulatory actions that affect consumers. Part of BadgerLink.
……
Gale Courses NOTE: Monarch Library System access to Gale Courses will be ending in December. Last chance to register for a course is by Oct 12, 2022.
…
HeritageQuest Online offers genealogical information including a census search, books, and the PERSI index to over 1.6 million genealogy and local history articles.
LearningExpress Library offers interactive online practice tests and tutorials for many exams, including: ACT, ASVAB, GED, GRE, Law Enforcement, LSAT, Postal workers, SAT, US Citizenship. Includes immediate scoring, answer explanation, and analysis of your results.
…

Newspapers.com is the largest online newspaper archive. Search historical newspapers from across the United States and beyond. Explore newspaper articles and clippings for help with genealogy, history and other research. Part of BadgerLink.

NoveList is a reader's advisory database from EBSCOhost providing access to information on fiction titles as well as feature content including author read-alikes, book discussion guides, reading lists and more. Part of BadgerLink.…
…
Recollection Wisconsin provides a gateway for searching and displaying content from the Wisconsin library digital image collections. All aspects of Wisconsin history, culture, government and industry may be found.
a…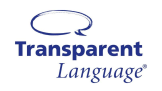 Transparent Language helps you learn a new language at the library, at home, or on the go using any Internet-connected device. Available in 110+ languages, including ESL, learners have the flexibility they need to learn a new language anytime, anywhere.
…
US Newsstream enables users to search the most recent premium U.S. news content, as well as archives which stretch back into the 1980s featuring newspapers, newswires, blogs, and news sites in full-text format.
…
…
WISCAT is a project of Resources for Libraries and Lifelong Learning (RL&LL), Wisconsin Department of Public Instruction (DPI), and contains material in all formats, including books, serial titles, videorecordings, sound recordings and other materials located in public, academic, school and special libraries in the State of Wisconsin.
…
The Wisconsin Media Lab is a free online educational video service available for Wisconsin residents. It is a partnership between the Wisconsin Educational Communications Board and the Wisconsin Department of Public Instruction to provide streaming and downloadable video programs for students and teachers. Part of BadgerLink.
…
WorldCat is a worldwide catalog of library collections that includes more than 67 million bibliographic records with items in many different formats.